Impact of Coronavirus on Restaurant Industry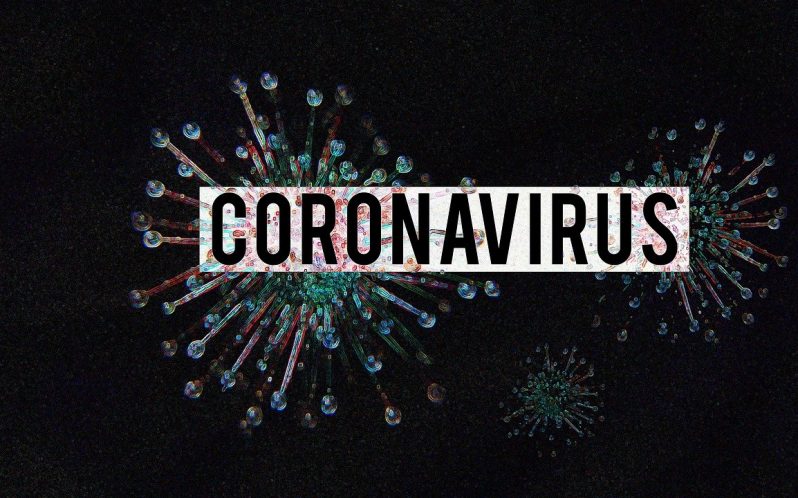 What is Coronavirus (COVID-19)?
Coronavirus is the word that can be heard everywhere but unfortunately, this word is something which is a topic of great concern these days. It's a tragedy impacting thousands of people not just in one country but across the globe.
The coronavirus outbreak has affected the world economy and the saddest thing is that day-by-day the impact is growing. The first outbreak of coronavirus took place in Wuhan, China in December 2019. 
COVID-19 is an infectious disease that is spreading day-by-day leading to lockdown in many cities. Organizations are left with no other option other than work from home or shutdown of companies where work from home is not possible because this pandemic situation cannot be overlooked.
Isolation and maintaining hygiene is the only way through which the spread of this disease can be controlled because to date no vaccine or treatment for COVID-19 is available. Although, clinical trials are in the process to find out the possible treatment for coronavirus.  
What is the Impact of Coronavirus on Restaurants and Food Business?
Almost every industry is affected by the outbreak of novel coronavirus (COVID-19). The restaurant industry is one of those who have felt a greater impact of this pandemic situation. Restaurants worldwide are facing drop-offs in customer traffic, inadequate food supply as most of the factories are temporarily shut down due to the outbreak and avoid further spread of coronavirus in the surroundings.
Restaurants have been struggling to maintain their expenses and fixed overheads in this situation of almost halt in their business. National Restaurant Association of India (NRAI) has also advised its 5 lakh members to shut down their restaurants till the end of March 2020 after the outbreak of coronavirus. This step has been taken as a preventive measure to control the spread of coronavirus which can occur by a social gathering at the restaurants which takes place when customers visit the restaurants for dine-in along with their family and friends and company's clients or staff members. 

The food services sector is divided into 3 segments namely; dining in the restaurant, bulk dining, and value dining which includes cloud kitchen and quick-service restaurants. Bulk and in-dine restaurants have been badly hit as the large population is avoiding to go-out preferring to stay at home for safety from getting infected. In this situation, the least affected are the cloud kitchen which takes orders online. 
Even governments banned dine-in gatherings and restaurants only allowed to do contactless takeaway or delivery orders.
As the restaurants have been closed and the spread of coronavirus is increasing and people are advised and they also prefer to stay and work from home; online food delivery is one thing people have been using so that they can stay home and get at least something to eat and survive. But the first question that strikes our mind is whether it is safe to opt for online food delivery in this outbreak of coronavirus.
With more and more people testing positive for coronavirus, many food brands have been taking initiatives to make people aware of the disease and making sure to provide a hygienic environment for their employees and customers.
Swiggy which is an Online Food Ordering and Delivery Platform has recommended some measures for all people associated with Swiggy to deal with this novel virus. Swiggy has advised its delivery partners to self-quarantine themselves if they have any symptoms of this dangerous virus, like dry cough, cold, fever, etc.
In case, if any delivery partner noticed any of the symptoms associated with coronavirus they have been asked to seek medical help immediately.
Swiggy further made clear that it will provide free medical consultation to its delivery partners and will support them financially. It is also providing training to its delivery partners on the ways to practice respiratory hygiene, method, and frequency of washing hands and also the ways to identify the symptoms associated with the deadly virus.
Additionally, Swiggy is also requesting its customers to pick their order of food from the door if they are unwell for the safety of their delivery partners. Although, Swiggy has also faced a decline of 25 to 30% in its business.
Another famous Food Delivery Platform named Zomato having more than 113K followers has used the social media platform to alert its followers about tiny germs that remain on fingertips and thus emphasized the significance of washing hands regularly.
Zomato is also offering contactless delivery but only on prepaid orders where an executive will leave your packed food order outside your door on a clean surface like a table or platform and then will click and send you a photo after which you can take your order and enjoy your food. The main motive is to maintain social distance by avoiding direct interaction of customers and the delivery executive.
They are improving food handling as well as food packaging by working with the restaurant partners. The delivery partners are being advised to sanitize their hands by using hand sanitizers or washing their hands regularly with soap or hand wash. Zomato is also providing guidance regarding the possible symptoms of Coronavirus. Zomato is also urging people to wash their hands before eating. 
To help prevent the spread of coronavirus DoorDash has also developed and implemented new policies. Its app has an option for 'no-contact delivery' which means the delivery boy will just leave the order of the customer at their door.
How Food Delivery Apps are responding to Deadly Coronavirus
As the outbreak of coronavirus has left no option for people except staying in their home and people have no other choice other than relying on Food Delivery Apps. The increase in food orders is putting stress on both the restaurants as well as food delivery apps. Varying estimated delivery time and the workforce are the main issues faced by food delivery apps. Some restaurants have fewer workers to provide delivery or pick-up services and thus the food delivery takes more time than expected by the customers.
Although, restaurants and delivery apps have responded by removing the fees and hiring more workers and at the same time the customers also need to understand the situation and need to be patient in this difficult situation. The customers are also preferring to choose contactless delivery options due to coronavirus therefore 'no-contact delivery' is increasing.
UberEats has stopped charging any delivery fees on food orders from local restaurants in Canada and the United States. Grubhub is also not charging commission fees from restaurants in this tough situation. All these things signify that companies do understand the difficult condition people are in right now and instead of looking for ways to maximize profits they are trying to help in every possible way.
Every party, i.e., restaurants, customers and apps are trying to cooperate with each other showing a sense of togetherness and making food delivery work smoothly even in this tough situation.