Digital Marketing Strategies to Re-Vamp Your Restaurant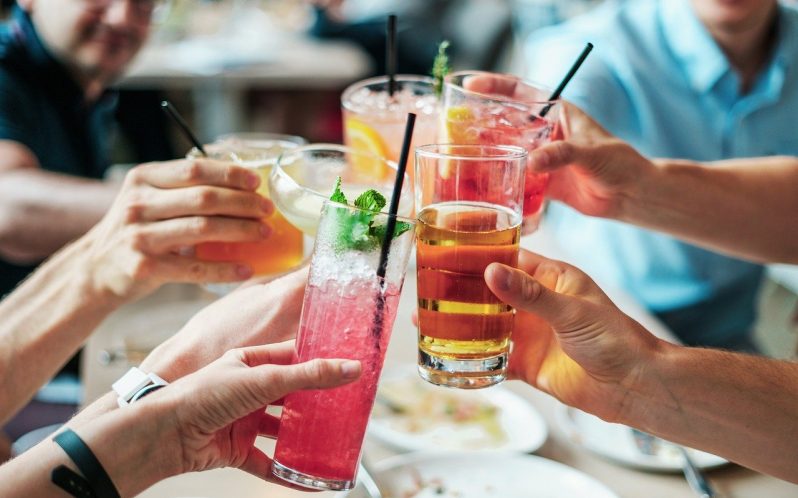 Running a restaurant is not an easy task in today's time. There has been a lot of evidence of shutting down of a number of restaurants for one or the other reasons like changing taste and preferences of public, market saturation, and competition from Food Delivery Apps such as Zomato, Food Panda, Swiggy, Uber Eats, etc. Latest combat of pandemic situation of corona / Covid 19.
But, there are also a lot of strategies available that can be used to revitalize and grow your business. One of the most popular these days is digital marketing strategies. Digital marketing is not just confined to the SEO, SMM or Social Media, etc but it's a term that contains all the marketing efforts done through digital media including your website, apps, self-ordering kiosk system, pos software, etc.
Some of them are mentioned below:  
Refresh your Digital Assets: First of all update your all digital assets like your restaurant website, your restaurant mobile app, social media profiles, listing on yelp, google business, everything needs to be up to date and as per latest information of your opening, food menu, prices, latest offers, latest happening in your workplace.
If you miss something or still don't have a website or self-branded restaurant mobile app then please get the same, It is essential for this digital world nowadays.

Blogging: The next thing you could do is blogging. The best way to post a blog is to create a blog and share it with your customers weekly or at least two times a month on your website that is valuable for your audience. The content you are creating must be relevant to your audience. Money-saving tips at your restaurant, a blog on simple recipes, content on new food combos are a few relevant topics of creating content for posting on your website.  

Social Media Management: In today's time if you don't have a presence on social media channels then you are lacking behind as you will be missing a big chance to promote your restaurant on social sites. Restaurants post the images of best dishes on social media and many other things like videos of happy customers, live recording in the kitchen with the staff, etc. All such things cannot be managed single-handedly so you need to have someone dedicated to your social media management. The brands can express themselves in a better way to their audience what they exactly want to communicate. Restaurants can post short videos of your kitchen staff preparing dishes during your dinner rush, show your customers how a dish is being prepared from the raw ingredients to a beautifully plated final dish that is going to be served. Last, but not least don't forget to take the feedback from your audience. Always take their views on what are their favorite desserts and dishes. Reply to their comments so that they feel that their comments are being valued. All these small steps help to build loyalty and trust among your audience or customers. 

Video Content is King: More than half of the mobile users spend at least one-hour watching video content on social media on a daily basis. While it is very easy to create videos but you must ensure that the videos created by you must be professional looking. For this also, you just need to have a video team so that you can reach your customers through various social media sites such as Instagram, Youtube, or Snapchat, etc. Post videos of events taking place at your restaurants on festivals such as New Year Eve, Christmas, etc. Tell your business story through videos. In case you source ingredients from any local company you can also share a short story regarding your business relationship with them. 

Cross-Promote with Influencers: Although, there are many tools of marketing available, despite all the technological tools available the power of word-of-mouth and recommendations cannot be denied this does not mean that you have to wait for the customers to tell them about your restaurant. Digital marketing strategies have made it possible to promote each other through social media posts or blogs. You can invite restaurant critics or local bloggers to dine with you and then ask to write a blog or article about you. You can also choose paid channels to get people who have big fan following or followers to talk about you. The main point that has to be considered is you must make sure that the influencers you are paying are having local followings otherwise it will not be beneficial for you. You can also invite guest bloggers if you have a blog. 

E-Mail and Text Promotions: E-mail is another important tool in digital marketing. In fact, it is still one of the most effective forms of digital marketing for conversions. E-mail allows you to collect personal data using which you can market to them directly. Promotional cards or comment cards are great ways to gather information from the customers if you are doing so then don't let that e-mail list collect dust on it because they are valuable material for restaurant digital marketing. If people visit your restaurant and leave their business card to create a spreadsheet of those names, their e-mail addresses, and contact numbers. Target them by way of e-mails or textual messages. On slow mornings or slow nights, you can offer a free cup of coffee or snacks or a free bottle of wine depending on the time to your guests. They may come or not but next time when they will pass your restaurant you will be in their mind for sure. 

Listen to Online Conversations: Customers are online all day and night. Knowing what they are talking about in your restaurant is not possible but with the help of various tools available in today's world, it is possible to know to a great extent what your customers think about you. Your customers always want to know and hear from you. So, you must always respond to your customers' positive feedback and negative feedback both about your restaurant.  Positive feedback can be used as testimonials but negative feedback should be handled with more care. In case there is any query of the customers you must respond within 2 to 3 hours otherwise your customers would feel that they are not being valued and they will doubt your sincerity. 

Top Every Search Queries: Make sure that your restaurant appears at the top for every search for all related keywords because 100% of potential customers prefer to choose that restaurant that appears on the first page. Therefore, your restaurant must be there.

Google My Business Listing: If you are in the restaurant business don't forget to create Google My Business Listing while making a digital marketing strategy for your restaurant. Local 3 Pack is a special listing provided by Google for restaurants on mobiles. It has great benefits like it helps the customers to easily find your restaurant and get directions if they want to visit. People can directly call your restaurant if you provide your contact number in GMB listing. It increases the visibility of your restaurant. Having GBM listing facilities the restaurant owners upload their menu which can be seen in the listings.  

Functional and Updated Website: Restaurants have a Facebook page and a listing on review sites when it comes to online presence however if you don't have a functional and updated restaurant website then digital marketing of your restaurant is incomplete. Also, make sure that you have a mobile-optimized website. A restaurant website must-have a theme page, a menu page, a gallery page, a feedback form and an about us page. 

SMS Marketing: SMS marketing is also a good strategy for digital marketing for restaurants. An SMS with some offer or promo code is a very good method for digital restaurant marketing as it has a high opening rate and maximum visibility.  The SMS must be short and clear because if it is not eye-catching then it might get lost like other thousands of other promotional messages that your customers are getting every day. The end of your message must have words like Order Now, Book your table, try new dishes, try tasty dessert, etc. with a link or contact no. to compete for the action. Send your customers offers and discounts, notify them about new items added in the menu. These all are great ways to update your customers about any new activity in your restaurant.