Top Ideas to Implement Different Digital Solutions for your Food Business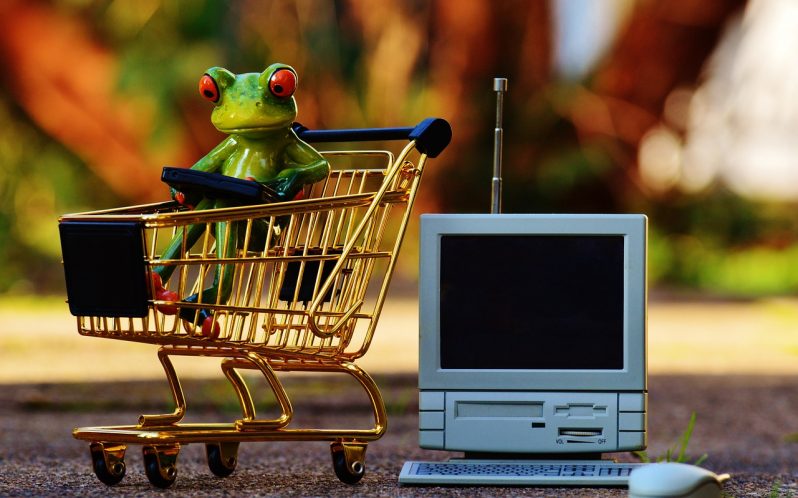 Before the emergence of social media, mobile devices, e-commerce websites, the ways through which you can promote your food business was through print media, word-of-mouth marketing, referrals, etc. It means that a brick and mortar place must be in such a location where there is a continuous flow of customers. With the advent of the digital age and technological advancements, people who are in the food business can find success with the help of different things such as geo-targeted ads, visual content, loyalty programs, etc.
Here we are mentioning the top ideas & strategies to implement digital solutions for your any kind of food business:
Facilitate Online Marketing through your website & various smart devices.
Have a Digital Food Menu in replacement of Paper Printed Menu.
Publish fresh content on social media platforms
Approach influence marketers to promote your customer experience and tasty dishes.
Publish blog/news about your business on a regular basis.
Be active & responsive to social profiles.
Establish Loyalty Programs.
Online Table Reservation System for your business
Publish Pictures & Videos about your restaurant
Adopt ibeacon technology to facility geo-fencing offers.
Create a self-branded restaurant app for your business.
Integrate an online payment system for your website & mobile apps.
Promote customer-generated content on various social platforms.
Give value to your customers by engaging them with special offers & discounts.
Use chatbots on your website.
Facilitate Online Marketing: Website of your food business is a must as a beginner step. Whether you are selling packaged food in the store or freshly prepared meals in a restaurant, if you have a website then people can order food from you online. Not only this they can also place the food order and can come to pick it up if they are nearby. You can provide the facility of schedule pickup order reservations.

Have a Digital Menu: Gone are the days when people just want to have a look at the paper menu and decide what to order. Nowadays, people prefer to have a digital menu. You can showcase different cuisines served at your place along with the photographs and videos in a great way with the help of Mobile App integrated into a smart handheld device positioned on the table. You must have the option for the visitors to choose their favorite food items and place an order via the Smart App.

Always Publish Dynamic Content Online: You must publish meaningful, engaging and valuable content online for your audience. Publishing regular content will help you in establishing authority, credibility; give you high ranking on Google as well as will keep your target audience engaged with you.

Approach Food Bloggers for Promoting your Products and Services: You must get in touch with food bloggers as when it comes to food business; food bloggers are great influencers. You can ask them to write a blog or an article about your restaurant and the delicious food served at your place. This will help to build a good rapport with your target audience.

Write and Post a Blog: Writing a blog is a reliable way to communicate and build your target audience. A blog not only helps to create your business personality. It also provides you a medium to share your stories of struggle and success with your audience.

Be Active on Social Media: Social media is very powerful in today's time so share your blog posts on various social media platforms such as Facebook, Instagram, LinkedIn. You can also use advertising campaigns through social media platforms to get paid traffic. This can help in driving more traffic towards your website.

Partner with Loyalty Programs: If you are in the food business and running a restaurant, think about partnering with Online Food Ordering and Delivery Apps and loyalty programs that reward visitors for repeated visits at your restaurants. Loyalty and reward programs help in increasing and sustaining customer engagement. Free purchases or discount after purchasing a particular amount of items is a good incentive for the customers. This will attract the customers to visit again and again at your restaurant.

Online Table Reservation System: Online Table Reservation System for Restaurants lets your customers reserve their tables at your restaurant online so that they don't have to wait in queues for their turn. As in today's time when every minute of individual values and people do not want to waste their time standing uncomfortably waiting for a long time in a crowded restaurant, the table reservation system is a great way to provide comfort to the guest visiting your restaurant. Guests can book a time slot as per their choice with just a few taps or clicks of their mouse without making calls and before the time they are planning to dine out.

Publish Pictures and Videos in Real-Time: Post pictures and videos in real-time by using the Instagram Stories and Snapchat to create short-lived content. People love to watch what is happening behind the scenes as it builds authenticity.

Utilize iBeacons for Marketing of your Food and Services: If you are a restaurant owner, you can use the iBeacon technology to publicize the advertisements of your restaurant to smartphone devices in those areas that are in close proximity. These advertisements can be broadcasted by push notifications and app actions.

Create a Mobile App for your Restaurant Business: If you have a user-friendly and responsive mobile application for your restaurant having good customer reviews then you will surely get a good exposure in the market. People in today's time rely on mobile apps for carrying-out their daily routine activities. The main reason is that using mobile apps is convenient and easy for them. They just need to open the mobile app and with few clicks, they can place their food order and get all the details about it on the mobile device itself. Restaurant owners can approach a Mobile App Development Company for creating a mobile app that suits their requirements.

Integrate Online Payment Gateway: Integrating online payment gateway for getting advance payment by means of online booking on mobile apps or websites. Mobile applications with multiple payment options give a choice to the customers to pay for their order by the means they want to clear their payments.

Promote User-Generated Content: User-generated content is also called as user-created content because it is the content that is created or posted by users on various online platforms such as Facebook, Instagram, LinkedIn, etc.in the form of photos, audio, videos, text. Promoting user-generated content makes your audience feel valued as they get to know that they are being appreciated. Also, you get a free brand exposure by promoting user-created content as it gets followed by their friends and family members.

Pin Your Business on Pinterest: The most browsed category and famous niche on social media platforms is the one that gets pinned most of the time. Pinterest is useful for small businesses or start-up companies to search for new audiences.

Promote Videos of Customer Reviews by Ads: You can keep your audience engaged by promoting the review videos of your customers on social media channels like Facebook, Instagram and Google Ads also can help customer review videos to reach a large audience. Sharing review videos make other customers feel more confident in buying from you and build trust in the mind of customers about your brand.

Use Chatbots: Chatbots are a good medium of communication available 24×7. Use of Chatbots can help you generate leads, answering customer queries, and analyze the feedback on your website as well as on social media pages.