Restaurant Mobile App Development in 2020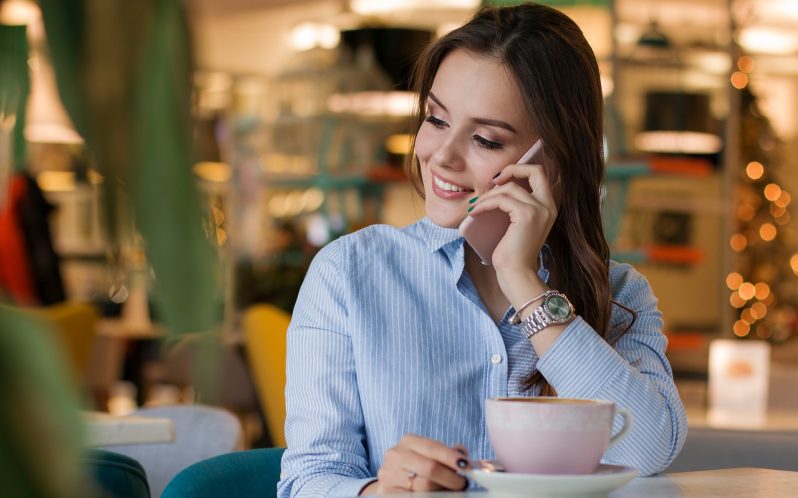 The restaurant industry is flourishing these days and the people who are in the restaurant business prefer to have a Mobile App for Restaurant to provide their customers with fast services. People these days love to get the food at their doorstep, a convenient mode of payment, share their experiences. Technology has been playing an important role in the restaurant industry and therefore, the popularity of Restaurant Mobile App Development is increasing these days. Every person whether he is a college-going student or a homemaker or a business person, or an employee needs to use the services of the restaurant may be for Online Food Ordering, Sharing reviews and feedback online, etc. Therefore, the Mobile App for Restaurants is a must-have for every person who is in the business of a restaurant.
Advantages of Mobile App in Restaurant Business
The advantages of the mobile application in the restaurant industry are as follows:
Offers Easy and Fast Customer Experience: A restaurant can provide its customer's quick and convenient customer experience by using a mobile app. Table Reservation is the first thing that strikes our mind when you are thinking of a restaurant app. However, it is not the right thing to focus on the table reservations because they do not assure for any return on investment for the restaurant owners and if they are not managed appropriately there can be mismanagement that can lead to a bad experience for the customers who are visiting your restaurant. Online Food Ordering also helps the customers to order from the comfort of their home and get rid of the long waiting time and facilitates the staff to work easier and faster. You and the customers both can also see the previous order history so customers can just order their favorite food with just a few clicks and also the restaurant can send the customized offers and deals to their customers seeing their order history.   

Expands your Target Audience: About 75% of people, particularly of the age group from 25-35, are likely to use mobile apps to find out the restaurants and make reservations. Remaining 25% of the people must have installed at least one app on their mobile device. Therefore, having a mobile app for making and providing restaurant's services not only helps in providing a good experience to the existing customers but also attracts the new or prospective customers who are looking for a  good restaurant mobile service. The app, good restaurant services, and quality food are the things that you need to offer if you want to retain your audience.

Providing Food Delivery: Nowadays, extending a restaurant service with the food delivery feature has become a rational option for restaurant mobile app developers. However, it may not be the chief feature to incorporate in a new app; it is still a potential path for restaurant services. 

Facilitates Multiple Payment Options: Online payment is a big thing now. Every kind of digital solution is using online payment and restaurant apps are no exception. Providing your customers with a convenient way to make payment for their orders by offering them multiple payment options through your app can make your restaurant services more effective. 

Helps Retain Users: Mobile app makes it possible to retain users by using loyalty and reward programs.  Gift cards and coupons are difficult for the customers to save for the time till they can be used so mobile loyalty and reward programs are the best solution to this problem. Also, with the help of mobile apps, you can keep your users informed about the latest deals and offers using e-mail or push notifications. 

Helps to Gather Feedback: The success of every business depends on gathering the customer's feedback as it is the only thing by way of which you are able to know what's your customers think about food and services provided by you. With the help of feedback, you can improve your services in order to satisfy your customers in a better manner. Customer's reviews act as a motivator for the other people to visit your restaurant. Therefore, the option to leave a rating or review is a must-have in your Mobile App for Restaurant. 

Better Discovery: Mobile apps can increase the visibility of your restaurant. With the use of mobile apps you can share the information about your restaurant, its location, menu, opening and closing hours, etc. with your customers. Also, customers can get the location of your restaurant through mapping services. Through a mobile app, customers can access the menu of your restaurant with great ease. The menu can be tempting to the customers if illustrated with appealing photos. Also, adding social media integration can aid extend brand awareness to users' followers and friends on various social media channels such as Facebook, Twitter, and Instagram.