Food Ordering Mobile Apps for Food Take Away Business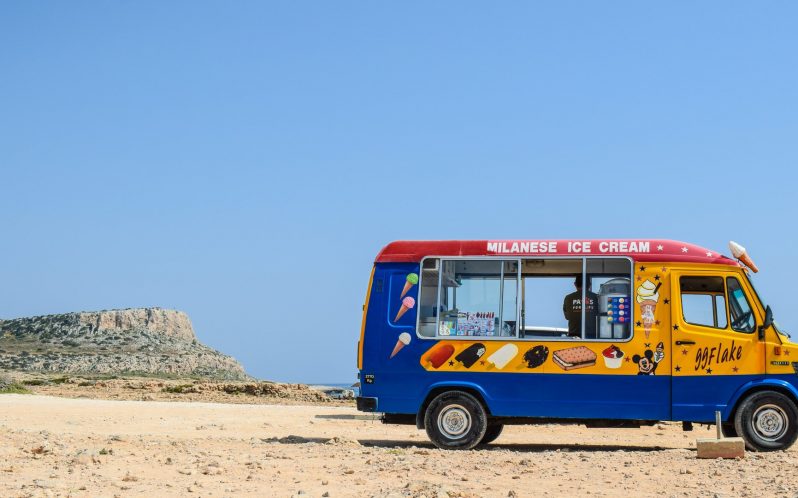 Mobile Applications for Food Trucks
Mobile Apps, Food Ordering Websites for Food Truck business is an excellent choice to scale the sale and increase orders. In today's digital world smartphones users are increasing day by day and most important fact is that every smartphone user spends more time on their mobile for reading news, shopping, email, etc as compared to the desk systems.
Due to nature of business and ease of customer convenience, Food Ordering / Delivery applications gaining popularity among the business industry. Food trucks or a Roaming restaurant where people gets their favorite foodstuffs on very reasonable price and a charm of eating food outside in open gives a rare feeling in the busy world of people lives.
How the mobile apps are useful to Food truck business.
Here are the few highlights of the Food Order Mobile solution for any Food Truck Business.
1. A simple presence on mobile apps for any Food Truck business is a must where they can show little information about their work and a full showcase of their food dishes with the price points. They can show their opening timings, etc.
2. They can take advantage of sending push notification offers to their regular customers who have downloaded their mobile apps in their mobiles. Send meal of the day, Happy hours offers Special discounts, etc.
3. Those Food truck businesses who have multiple trucks around the city can list their GPS location on the mobile apps for their customers so that they can locate them to their nearest available food truck. The mobile app further assists the customer to reach the Food truck through map driving navigation.
4. Food trucks can scale their order by giving the choice of online ordering facility to their customers. The customer can place their orders via mobile apps and Food owner makes arrangements to deliver the same to their doorsteps.
5. Food trucks can manage inventory of different raw material via mobile apps to track the available resources and capacity to cater new orders at the joint.
6. Push Notifications – This feature is very useful for the Food trucks, As soon as they reach their place they can shoot push notification to all his customers about their location and closing time. So that if the customer wants to come to their joint they can know your location and closing timings. This tool is very useful in pushing the sales of the Food truck business.
7. Time Schedule booking app for Food Trucks – Customer can book the time of their meal in advance, it will help the customer to avoid standing in a long queue and predicting the exact sale for the food truck business owner.
8. Mobile Apps for any Food Truck business helps in making the brand and customer loyalty for your business. Gives value proposition to your regular customers and increase sales by word of mouth marketing by your happy customers.
and much more…. There are many possibilities to adopt the mobile culture and scale your Food Business.
We are the pioneers in developing solutions for the Food Industry from a decade now you can reach us at Food Ordering Apps Development Company or just drop a line at hello@fablian.com.
Have a good day !