Food delivery app development cost from India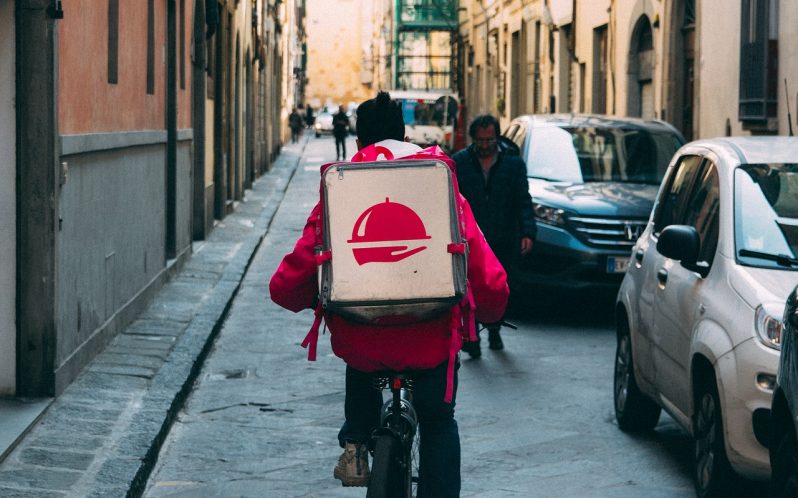 Mobility is so much prevalent in the food business industry nowadays. Every customer like to order their favorite food from their convenience place and want to have it at own place instead of going to sit and eat at the restaurant. Many On-demand food delivery platforms are already successful in this field of business. Such as Justeat, FoodPanda, Foodonclick, Jumia, etc.
So you have an idea and planning to jump into owning the Food delivery business, before going forward let's understand a few basics before that. On basis of these facts, we then came to on cost as per different models of the business you are thinking of. Along with the solutions you need to have in the first launch of your food business.
This article is not only for those who are planning to open a new business but existing restaurant owners also can think of starting food delivery division as a new revenue generation division.
Types of Food Delivery business models
You own a Restaurant and want to set up delivery guys to deliver orders at the customer doorstep. In this business model On Demand Food Delivery Mobile App Solution for Restaurant works for you, where you list your food menu & offers for your customer to place food orders with their delivery address.
You own delivery guys as a staff and want to make an On Demand Food Delivery Web & Mobile App Platform, where multiple food vendors register with you and put their food menu. A customer selects particular restaurant as per their choice and places the food order and your delivery guys manage all the deliveries by picking from the restaurant to delivery at customer given address.
You want to develop an On Demand Food Delivery Web & Mobile platform for multiple food vendors or restaurants. Where they register with you and place their food menu. All deliveries of food orders by the end customers will be managed by the delivery staff of the food outlet or restaurant themselves.
Solutions you want to have in the first launch of your Food delivery business or division
Food delivery & Food ordering Web Portal – A Website on internet for your end customers, restaurants/food vendors. it should be mobile responsive so that it can be brow-sable from any device of any screens.
Admin Management Panel for your Food Vendors/restaurants – Where they manage their Food Menu, Daily deals, Web Page content on front-end website or mobile app. This is not necessary if you are handling everything yourself from the super back-end web console.
Super back-end console on the web – This is a necessity to manage a whole show of the project of website & mobile app contents. This will include the management of customers, food vendors, orders, payments, etc.
Food delivery Customer Mobile App on iPhone Platform – iPhone is a world known and most popular OS of mobile these days, Even western countries are mostly using iPhones.
Food delivery Customer Mobile App on Android Platform – Android is a mobile OS which has been using by the masses in the whole world. Both iPhone & Android App is needful for these types of Food Delivery solution.
Delivery App for Delivery Person – It depends on how you like to have order deliveries through the Delivery app for your delivery guys. They simply use to see the recent ready orders details and change the status as delivered on successful deliveries. or Delivery app tracks GPS location of delivery guy to show the real-time tracking of the location of the delivery guy on the map for your customers.
Tablet App or Kitchen App – Basically this is an app built for tablets which can be placed in the kitchens so the restaurant staff can easily manages the status of the new orders.
Solutions you should have to start Food delivery facility for your existing restaurant business
Food Ordering Website – Which showcase your menu, restaurant ambiance, founders details, testimonials of your customers, latest offers, latest events, etc. Yes, it should be mobile responsive too.
Food delivery mobile app on iPhone – An app having the facility to showcase your food menu where customer place food orders for delivery.
Food delivery mobile app on Android – An app having food delivery features for Android platform/smartphone users.
Super Backend panel on Web – To manage the content of website & mobile apps along with your customers, their orders, deliveries, delivery guy database, etc.
Delivery guy mobile app – This app mostly built for the android os to make it economical and cost-effective. As Android phones are much reasonable in price.
Table App or Kitchen App – This is a tablet app which you can put in your kitchen to process the deliveries of the orders. Tablet is more convient then using an computer to operate web panel for managing the orders.
Food Delivery App Development cost from India ?
If you like to start your delivery facility as an owner of an existing food business like Restaurant, Food Outlet, Takeaway or Kitchen.
Above pricing will contain following solutions : iPhone App + Android App + Super back-end Panel + Delivery Guy Mobile App + Order Processing Tablet App.
If you are planning to open a Market Place on Web & Mobile Apps for Multi Food Vendors to provide services of On Demand Food Delivery app business.
Ready Solutions will cost you in between of $2500 – $3500 but in 99% cases it will not suits your requirements, as it is niche business and every food aggregator business should have some unique features to stay from the competition from other food aggregators. It's an industry recommendation that you should go with custom development for these types of business. Custom development is a more scalable option.
Custom Solution will cost you in between of $5500 – $9500 which you give the assignment to design & develop from offshore like India. Pricing is totally dependent on the selection of solutions you want & type of company you select, Please beware from the home sitting freelancers if you don't want to burn out your money.
Where you should move next if you already select your selection of solution you want for your new food business or existing restaurant?
if you are looking for experienced guys who are working in same industry from past 10 years you can reach them as below :