What are the useful features in a Restaurant Mobile App in this digital age?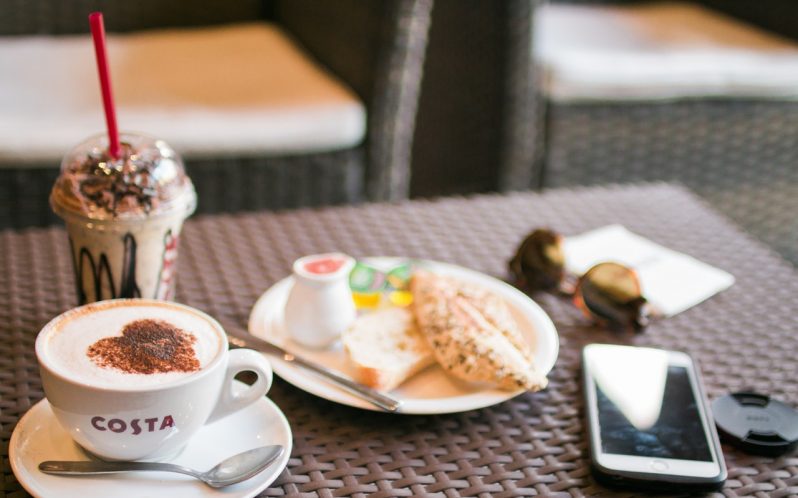 The mobile app, A new resource in this Digital age benefiting each and every business. As consumers/audience are growing day by day to be used to their smartphone devices as compared to their other desk system like desktops/ laptops/tablets. Restaurant business earning fruitful benefits from the mobile applications. The restaurant can grow their brand awareness, customer loyalty, Customer user experience by using a Restaurant app branded in their name and business logo.
Top benefits of having a Restaurant mobile application 
Brand awareness
Offer Push notification offers, latest news, info on events, deals & discounts
Facilitate bookings for Table reservations, food order delivery, etc.
Convenience to browse info about your Restaurant business & your Food menu offerings by sitting in their home or office.
Platform to come into an eye of your potential customer by marketing an mobile app on app stores, social media, search engines.
Gives competitive advantages over your competitors.
Increase your revenue by attracting target customers to your place through offers, deals, special offerings.
Apart from the above, there are many other benefits which a mobile application gives to your food business. Your branded development of restaurant app always keeps your business logo on the home screen of smartphones which highlight your name to your customers. A mobile app helps your customer to contact you by just a few clicks through the app interface which eliminates the efforts of your customer to search for your Google listing and then find your contact information etc.
So, What are the useful features in a Restaurant Mobile app should have to gain objectives for your Restaurant business? 
Customer Login, Signup, Login via Social Media, Login via Google apps.
Customer Profiling with age, gender, taste preference, location, hobbies.
Featured Sliding banners to showcase your special offerings.
Latest deals of Food combos for the day, week or particular time.
Detailed Food Menu with images and categorize into different setups like Starter, Drinks, Main Course, Pizzas, Sweets, Brunch, etc.

This should be customizable as per your need as it needs to be changed from time to time in every restaurant business.

Facilitate Table Reservation so that your customer can book a table at their preferred time from their home or office. This also helps you to plan the guest services accordingly.
Able to send Push Notifications for Offers, Deals, Latest happenings in the Restaurant with time-based expiration.
Innovative feature to send Push notifications to Nearby passing customers who has installed your app already. This feature work for 200 meters around your restaurant place.
Reward Wallet or Loyalty Points – Your app should award loyalty points to your regular customers. This increase the engagement of your customer to your restaurant frequently.
Place Food order from the mobile app and pay via cards or at delivery or place table reservation bookings along with the Food Order.
Screens to show some information about Restaurant ambiance image gallery, your specialties, Contact info, Direct calling button, Drive through direction.
And more the feature it will be better for your customer experience, but all essential features listed above should be there in your Restaurant mobile app.
Other Restaurant Business Mobile App Solutions : 
Restaurant Staff Order Management App.
Restaurant Staff Order Management Tablet App.
Food Delivery guy mobile app
Just an info, If you are the owner of Restaurant and looking to expand it through digital solution but confused where to start Just reach Food Apps Development Company . They are experts in developing Mobile Apps Development for Food Industry from the decade time & work on your pain areas to suggest you best & optimum solutions for your business growth.