Food Web & Mobile App Solutions
We work on several digital solutions for the Food specialty industry. Based on our expertise and regular offerings we came up with solutions which actually work to exceed your business automation & jump in sales. Although not limited to below solutions, we take the custom requirement and can design & code any customise Food app solutions.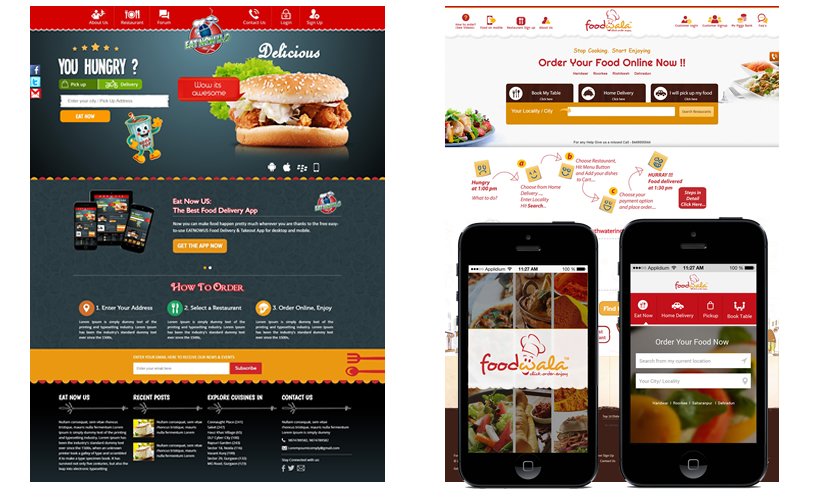 Restaurant Websites
Each restaurant should have website to showcase their special dishes.
Food Ordering Websites
Food ordering & delivery feature scale your capability to cater more orders with the same facility.
Multi Restaurant Food Portals
Start your B2B platform to promote & market restaurants in your area with Food ordering & online payment options.
Restaurant Menu Mobile Apps
Get your simple mobile app to show case your menu & important information about your food joint.
Table Reservation Mobile Apps
Give facility to your cusomters so that they book dine-in tables in advance through mobile apps.
Food Ordering Mobile Apps
Facility to order favorite foods online through mobile apps this will increase your orders.
Loyalty Rewards Mobile Apps
Give reward points on each order to your customers to make them loyal to your business.
Beacon Check-in Mobile Apps
Wireless check-in experience for your customers. You can notice coming customer from the distance.
Beacon Advert Apps
Push latest offers on your customer mobile app when ever they come near around to your food joint.
Push Notifcation Offer Apps
Push special offers to all the customers who have installed your mobile app.
Order Management Mobile Apps
Manage online orders placed through website or mobile app & deliver ontime to the doorstep of the customer.
Delivery Guy Mobile Apps
Delivery guy gets order notification on mobile app and submit status of delivery time.
Popular Features of Food Apps
Just have a glimpse of some ideas of features for Food mobile apps for your food business. These are the selected features apart from the regular traits of a Food Apps for the Food joints. Have a look and see if something makes you interest. We can further serve you with a more detailed version of the solution as per your audience and business needs.
Push Notifications
Send special offers & news to selected customers on mobile.
Customer Loyalty Points
Reward Wallet mobile app to give ledger on mobile app to see earned reward points.
Home Delivery App
The customer selects his favorite dishes and order via mobile app and makes online payments.
Delivery Driver App
Delivery guy gets order notification on mobile app & update delivery time.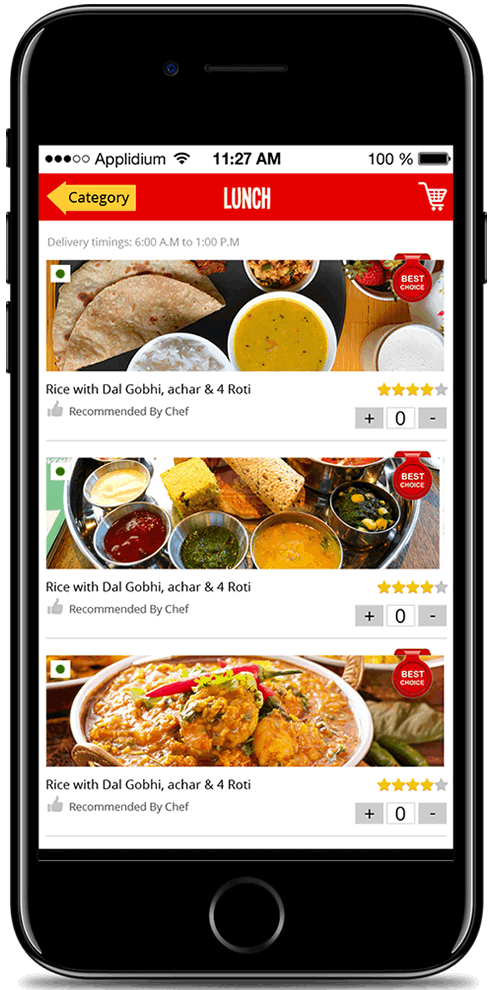 iBeacon Technology
Wireless technology to spread advert & log customer check-in in your restaurants.
Dine-in Reservation
A customer can make table reservation via mobile app to avoid a standing queue.
Waiter Mobile App
The customer can place the order from his table. No need to take manual orders.
Kitchen Mobile App
The kitchen gets order directly without any need of waiter's manual intimation.